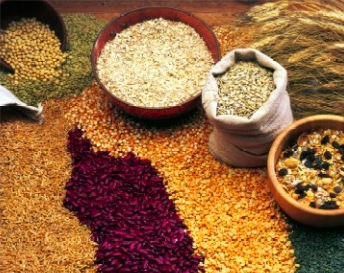 AgroPrivat llc
engaged in the production of food, and is one of the leading manufacturers of hulled millet, peas and other grocery products in Ukraine.
The company on the market since 2003.
We have advanced equipment, so we can use the latest technology to improve the quality of our products.   We produce more than 2000 tons of cereals and other products in a month.
Special attention our company gives control of product quality.   The quality control department carries out a three-grade control - the quality of the received raw materials,   in-process control and ready product control.   All the products of our company has certificates of quality and constantly passes genetic tests.